Spirit Animal Guide Readings, Animal Communication & Well Care, Workshops, Meditations & Other Services
Mini Spirit Animal Guide Readings
Andrea will send you a mini (or "spot") reading via e-mail of your first Spirit Animal Guide, or Totem, that is revealed to her. Find out what Spirit Animal Guide is most prominent in your life right now and why. You will need to submit a current photo of you that clearly shows your face and eyes.
Spirit Animal Guide Mini Reading price: $15 USD
---
Full Color Spirit Animal Guide Readings 
Discover your Animal "Totems". Includes complete meaningful messages from each Spirit Animal Guide revealed, intuitive summary, and all arranged on a beautifully crafted, full color, printable PDF document complete with image likenesses of your Spirit Animal Guides. Wonderful personal insight for yourself. Also a great gift idea for loved ones! You will need to submit a current photo of your self (or loved one) that clearly shows face and eyes.
Spirit Animal Guide Full Color Reading price: $49*
---
Communication, Energy Work, & Healing Touch for Animals®

Andrea is a Healing Touch for Animals® Practitioner providing a holistic approach influencing the health and wellbeing of animals through energy and intention. HTA techniques restore harmony and balance to the animal's energy system while providing physical, emotional, mental and instinctual stability.
Intuitive wellness readings as well as animal communication sessions are available to help you understand and connect to your pet's thoughts, feelings and general wellbeing. Hands on Shamballa Reiki and energy exchange, with holistic wellness reccomendations as appropriate.
Andrea provides PROFESSIONAL yet LOVING attention with a special intuitive connection, and a gentle caring touch for your pet. Home or Stable appointments available.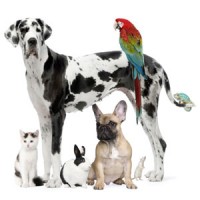 Canine, equine, feline, avian, and some exotics.
Session Fee: $60 USD hourly (1 hr min) plus mileage for home or stable visits. To book appt Contact Andrea
---
Spirit Animal Dream Readings
Animals in your dreams. Sometimes Spirit Animals have trouble reaching us on our conscious level, so they step it up a notch and visit us in our dreams. They are usually quite persistent in this space, sometimes even aggressive if they really want your attention.
E-mail the details of your dream to Andrea and she will read the message and/or meaning of the appearance that your dream visitor is trying to send you. This is especially helpful for children. Your reading will be sent back to you by e-mail.
Dream reading Price: $39 USD per dream (order)
---
Intuitive Counseling through Spirit Animal Guides
Spirit Animal guides come and go in our lives as we need them. Sometimes we know they are there, and sometimes we need help discovering them. Once revealed, their loving messages can help you with so many facets of your life. Andrea is very experienced at patiently working with her clients to see the meaning and lessons from Spirit Animal Guides. She will help point you in the right direction of putting this channeled information to its best use. Andrea's style is supportive, clear, empowering and positive. Even the most difficult lessons have a positive side to consider, making it easier to manage change and challenges that are present in your life.
Sessions can be done by phone, Skype Chat, or in person.
Counseling Fee: $60 USD hourly (half hour min). Contact Andrea to book a time.
---
Guided Meditations and Journeys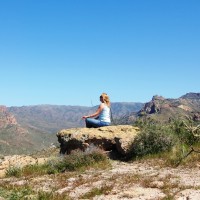 Whether you are new to meditation and "journeying", or simply enjoy the power, freedom and guidance of reaching your desired realms with loving support, Andrea is available for private sessions and group sessions.
Price ranges from $39 USD per person to $149 USD per person depending on location and number of people. Please contact Andrea for more information.
---
Group Water Meditations
A Sensuous and Soothing guided group meditation that takes you on a powerful journey to meet your Spirit Animal guides, then on to the heart of Gaia through her lifeblood ~ WATER. Join in the power of ONE sending healing energy and light to the Mother while receiving healing and soul soothing energy in return. An unforgettable experience for the Mind, Body, Senses, and Soul!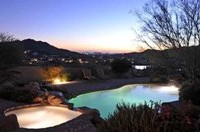 Watch Events page for locations, pricing, and group size.
Private Group Sessions available upon request – Contact Andrea
---
Corporate Team, Spirit Animal Totem Workshops
An illuminating and empowering workshop designed for corporate teams that want to go a step beyond missions and vision. A successful team is connected in more ways than just resume highlights. A team that accomplishes amazing feats has found their inner connection to each other, the mission at hand and footprint they wish to leave behind. They share a strong bond of understanding, respect, spirit, and excellence. They embody the power of teamwork.
Through a series of uniquely combined team building and intuitive exercises that incorporates the language and practical mission of the team, Andrea draws on both her intuitive gifts as well as her executive background to walk the team towards creating their own special Spirit Animal Totem; A Totem that represents the spirit, mission, and collective talent of the team. Become a business of the future – an Enlightened Business.
One Day and Two Day workshops are available
Pricing is subject to group size and location. Contact Andrea to arrange initial phone appt.
---
Speaking Engagements
For Corporate, Associations, or Private Interest Groups.
---
Healing Energy Work
Remote (shamanic) and onsite