Animal Communication & Well Care, Energy Healing, Readings, Workshops, Meditations & Other Services
Private Wellness Sessions: Energy Healing, Communication, Intuitive Counsel, Preparing for Rainbow Bridge
Hands on or remote wellness/communication sessions, Andrea provides PROFESSIONAL yet LOVING attention with a special intuitive connection, in-depth holistic wellness knowledge and experience, and a gentle caring touch for your critter…and you. Clinic (Fountain Hills, AZ), Home, Stable and Remote appointments available. See ANIMAL CARE page for more information on session types.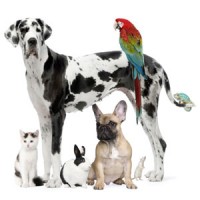 Regular Local & Remote Session Fee: $80 USD (plus travel fee for home/ranch visits within reasonable drive time from Fountain Hills to NE Scottsdale, NE Phoenix, CaveCreek & Carefree AZ areas). To book appt Contact Andrea
**National/International private individual visits as well as Exotic Zoo and Wildlife Sanctuary facility visits available: Daily fee plus travel expenses apply. ** 
---
Holistic Wellness Concierge Membership
A premier service for pet parents who prefer a higher level of ongoing contact, support and counseling. Membership number is limited to ensure a high level of communication service, well researched answers and response time to your messages. Membership is month to month. This special membership includes;
1 private remote wellness/communication session per month
Inclusion in Andrea's personal weekly Crystal Grid Wellness Meditation & Prayer
Unlimited e-mail and/or text support with Andrea each month.
Monthly Holistic Wellness Concierge Membership Fee: $250 USD     To inquire about membership availablity or book appt Contact Andrea
---
Enjoy a closer connection with pets and wildlife by exploring animal communication and energy medicine for animals! If you are a pet parent, animal caregiver, or a lover of wildlife and nature, this enlightening workshop will empower you to discover a whole new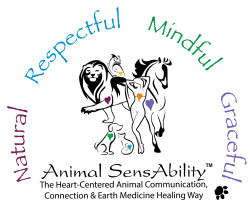 relationship level with the critters in your life.
Andrea Sobotka, aka "Critter Doc", CEO and founder of Spirit Animal Wisdom, is the presenter for these workshops, sharing her knowledge and experience in an interactive
manner, at specially chosen locations you are sure to enjoy. Visit the EVENTS calendar tab for upcoming workshops, dates and special venues and to get registered.
Workshop Price: $$ varies depending on location and inclusive activities. See Animal SensAbility website for more info.
---
Speaking Engagements
Andrea is an accomplished speaker whose passion for working with all animals, and motivating people to embrace a closer connection with the critters in their lives, is clearly expressed. Her speaking style is engaging, animated and colorful with stories from her experiences in life and in the animal field. Contact Andrea to book her for your next event!
---
Full Color Spirit Animal Guide Readings 
Discover your Animal "Totems". Includes complete meaningful messages from each Spirit Animal Guide revealed, intuitive summary, and all arranged on a beautifully crafted, full color, printable PDF document complete with image likenesses of your Spirit Animal Guides. Wonderful personal insight for yourself. Also a great gift idea for loved ones! You will need to submit a current photo of your self (or loved one) that clearly shows face and eyes.
Price: $65
---
Intuitive Counseling through Spirit Animal Guides & Mentoring
Work with Andrea in person or remotely to expand your field of love, good energy and Earth wisdom. Through intuitive mentoring and coaching, gain clearer understanding of your life path, personal healing, and natural spiritual growth.
Through channeled messages, energies, and wisdom of Spirit Animal Guides, Andrea can help you discover who your Spirit Animal Guides are and why they are there. They are present to protect, guide, heal, and teach us.
Learn how you and your special gifts fit into the natural order of this lifetime.
Sessions can be done by phone, Skype Chat, or in person.
Counseling Fee: $100 USD per session (Packages Available). Sessions done by phone, or in person if local to Andrea's residence. Travel and daily fee applies for private or small group  out of area requests. Contact Andrea to book a session.
---
Guided Meditations and Journeys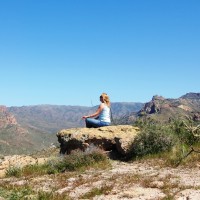 Whether you are new to meditation and "journeying", or simply enjoy the power, freedom and guidance of reaching your desired realms with loving support, Andrea is available for private sessions and group sessions.
Please contact Andrea for more information.
---
---