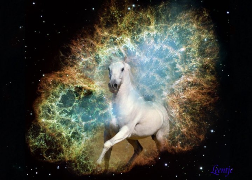 By now you must be feeling the high energy vibrations of this special Winter Solstice as it approaches. Its monumental arrival this year will be on December 21st. We are not the only beings that will be feeling the energy – observe your critters closely! The animals in your life will be very aware of the great energy shifts created as the axis point of the northern hemisphere reaches the point in time in which it is the furthest from the sun.  Some of the signs to look for that is evidence of the ways in which your beloved critters are marking this galactic and spiritual moment in time are:
More bouts of high energy , or "craziness", than usual

Restlessness;  wanting "out" more, or demanding more attention from you

Seem to be "listening" intently for, or to, something (dogs may woof at nothing)

Looking fixedly at something, indoors or outdoors, that you do not see

Unusual  levels of aloofness (especially in our feline critters), or seeming "preoccupied"

Seem to be "waiting" for something; much the way they act when anticipating your arrival

Stepped up protective behavior
Let your pet know that you understand and are also aware of the coming event. Share your good energy by way of gentle touch, soft words, and even meditating close by your critter while they are at rest. Winter Solstice creates the opening of a portal that makes the birth of new ideas, ability, gifts, peace, harmony, great changes, wisdom, and positive energy in general possible at incredibly high speed and magnitude. This is a perfect time to consciously connect with the soul energy of your animals, (physical companions and spirit guides alike), to honor Gaia, yourself, and the life in which we are blessed to live by offering love, peace and healing on all realms.  If you are concerned that your critter seems over anxious or unable to chill, offer treats infused with lavender as well as burning relaxing lavender incense at night. For yourself, keep a clear quartz crystal close to your upper Chakras daily. If possible, wear one around your neck. If you have a way to place clear crystal quartz safely around your pet's neck, please do so.
This year, the winter Solstice is marked by planetary phenomena that has not happened in 556 years; a full eclipse of the moon! When this happens the moon will appear red, hence the name "Red Planetary Earth" on the Natural Time Calendar. On the 21st, Shamans, Healers, Medicine Women, and Intuitives all over this planet will be praying for Peace and a Healthy Earth – Please join the circle.
Here are some facts to consider:
This coming Solstice brings the exact, 2-year Synchronization with the Closing of the Mayan Grand Cycle on December 21, 2012 which is heralded as the return to Zero; Completing this World Age, and the 5,125 year cycle of recorded History… On the Natural Time Calendar, this day is "Red Planetary Earth," and "1 Muluc" on the Traditional Count.
The December 20/21 event is the first total lunar eclipse in three years. There will be two more in 2011.
In the Americas, where the eclipse is visible, it happens overnight December 20-21. Here's the timing:
Partial eclipse begins 1:33 AM Eastern December 21
Total eclipse begins 2:41 AM Eastern December 21
Mid-eclipse 3:17 AM Eastern December 21
Total eclipse ends 3:53 AM Eastern December 21
Partial eclipse ends 5:01 AM Eastern December 21
The exact Solstice is at 3:39 pm Pacific Time on December 21.
"As the Moon appears to darken, it will actually turn a deep shade of red. The entire event lasts three-and-a-half hours. Within that, the period of totality is 72 minutes. All the phases of a 28-day lunar cycle will be condensed into three-and-a-half hours. Beyond the Full Moon, 26,000 light years away, lies Galactic Center, the heart of the Milky Way. Gazing in this direction activates your cellular memory, awakening wisdom codes deep within your being". ~ Allison Rae
No WONDER the Medicine of Spirit Owl has been so strong lately! Owl will guide us in seeing beyond the darkness (Eclipse and longest night) to discover truth, wisdom, and right action. Wrap yourself and your beloved Critters in Owl's wise gift as we move through this powerful transition.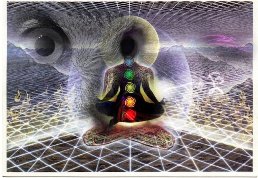 Happy Winter Solstice and Namaste,