Shifting From 2011 to 2012 on Silent Wings

 
As I toss a parting glance over my shoulder at 2011, I realize there was a very prominent critter theme all year; Owls. Not only did owls become a big part of my own life on a personal level, they were everywhere! Owls were showing up on the shelves of trendy house wares shops, tucked in the racks of hip clothing stores, fashioned into fabulous  jewelry pieces, perched playfully on top of toy bins, making their way into the movies, brush stroked  into decorative  artwork…owls became en vogue!  As I made a final stop at my local Pier One Imports store looking for just the perfect topper for my Christmas tree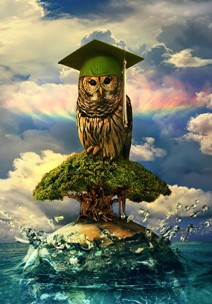 (I just KNEW I'd find it there), the manager who knows me well asked what I was looking for. I told her I wanted an owl to top my tree this year. Without skipping a beat she produced the perfect wise yet adorable owl made of twigs, seeds and other earthy materials…it was one of only two left. She said "You mean like this? What is with the owls this year? We just can't keep them on the shelves!"
It is Divine timing that Spirit Owl chose 2011 to weave its wise and all knowing presence into our lives on such a grand scale with clever stealth and power. With so much ado about the coming of 2012 and what the year will really mean to mankind and the state of our future existence, one thing is clear; people in every corner of this earth and from all walks of life, have been moved en masse into an interesting state of introspection, searching for truth, and stretching to see the future.  Hmmm, sounds like rather "owlish" behavior to me.
The Great Spirit Owl has indeed arrived on silent wings and here is to stay for a while now. There are many thoughts and beliefs around the presence of an owl; some are rather dark and ominous, while others are mystical and magical. What Spirit Owl is truly here to do, is to help us open our eyes.  Owl will teach us how to focus and see clearly to the truth of the matter beyond the surface, be it within our own state of being, or that of those we choose to walk forward with. We are to awaken our forgotten sensitivities and trust our intuitions as we look ahead to the future and beyond. Owl is here to remind us to slow down, free ourselves of needless clutter, and conserve our energy so that we may move with efficiency and accuracy to grasp onto that which is vital for our current and future survival. Lastly, Spirit Owl is tasking each of us to redefine who we really are by discovering what is truly of importance to us at the deepest levels. It is time to unveil the "authentic self".
2012 has now arrived and no matter what the year ahead may have in store for us as a whole and as individuals, one thing is for sure; things will change and the shift has already begun. How that change affects each of us will depend on how well prepared we are to adapt and whether we are willing to embrace the future we clearly see, or blindly cling to the past.  Lucky for all of us, Spirit Owl has arrived to help us along; all we have to do is pay attention, be good students and apply what we learn… Don't look now, but there is an Owl on your shoulder.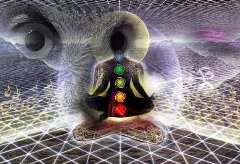 Namaste and Happy New Year,            
Andrea Sobotka "Critter Doc"