Awakening; What happens along the path from "Here" to "There"?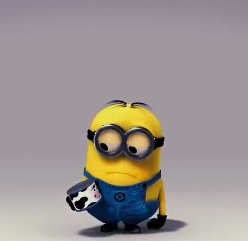 It is a glorious day when we reach the point in our lives where we realize we have finally "AWAKENED". Upon reaching this enlightened state, we are able to see that others are also awakening at what seems a rather rapid pace. And this is good for the world, good for humanity, and good for the collective soul.
But just what does this mean and what is the path? Well, on the bright side, it means we are awakening to who we truly are, or as some would call it; our "authentic self". No more are we living in a desensitized existence of limited senses, blurry future vision, and ruled by ego. We are finally about to move from here…to there. "There" is the place of oneness, of happiness, of true fulfillment, of sharing the special gifts we were always blessed with but had long forgotten about. "There" is the place where we can clearly see what is going to become of our world, and of humanity, if we do not lovingly take on the cause of assisting others who are on the brink of the new collective consciousness to make the trip through. "There" is where we decide, at whatever age we are at the time, to make the shift and finally do our life's work – the thing were truly born to do.
But there is a wee issue that is not really talked about when we boldly strike out on this light path…it is the path itself. In simple terms, as you leave the place you once were, further and further behind, yet the place you are moving towards is not quite in reach yet, you are in between. You are in the space between "here" and "there" and no longer visible to the world you have left, but not quite yet visible to the world you are on the journey to join. This is where we become invisible. Aside from deliberately making myself invisible to avoid unpleasant situations, or to be able to approach a matter with extreme caution, it never occurred to me what it would be like to actually be invisible as a right of passage. Invisible me; it is very uncomfortable, frustrating, sometimes lonely, and a little scary.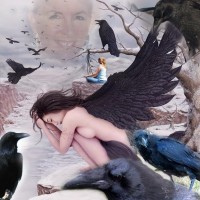 It is the most confusing feeling to feel so full of new promise, ability, power, love and energy, yet no one seems to notice.  In one moment feeling almost larger than life, and in the next baffled as people pass you by, forget you, dismiss you, don't choose you, and don't see you; Invisible everywhere but the mirror.
After hiking far out into the desert foothills to escape the very world that couldn't see me anyways, I found a secluded spot high on a rock outcrop and sat quietly watching a golden eagle and two red tailed hawks languidly circle the air currents above me as if tracing a path in the sky and beckoning me to follow until they soared into the sun. I knew they could see me and didn't mind my presence at all. I was sharing their space and feeling their energy. In that moment, I discovered a secret, and if there is anything to take some comfort in while experiencing being stuck in the "space between", it is this: You ARE very visible and very real in some important places – The animal world, all of nature that surrounds you, trees, plants, water, rocks, and of course the parallel worlds that are the very worlds you are becoming tuned into in order to see the bigger picture. You are seen  and accepted in these places.
Maybe the point of being invisible for a spell is to learn to focus our attention on the very things that are often forgotten, dismissed, passed by, and not noticed by the inhabitants of the world we have chosen to move away from. This is the time and place where we can grow, shift and truly practice spreading our wings, learn to fly and try on our new gifts for size in front of an audience who will not only never judge us – they will guide us. This is the living world of our spirit animal guides, our guardian angels, our dreamscapes, our heaven, our house of peace, our light worker school. To truly learn to live without being ruled by ego, (the old world), we have to learn how to become our authentic selves by becoming one with all that is natural, pure, good, and in balance around us.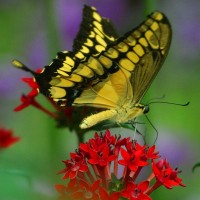 Like the caterpillar who is completely hidden within his cocoon while mother nature works her magic, so too are we in our collective chrysalis of learning, shifting, growing and transforming so that we may gracefully emerge only when we are truly ready to spread our wings and fly…and be seen. 
Love, Light, Peace & Strength,
Andrea, Critter Doc