Words Flow in Poetic Ways
Although I choose to live in the desert where I feel centered, grounded and "home", I have always loved and sought out the healing power of water, especially when chakra realignment is in order. I think of water as Gaia's lifeblood; without it she would not exist…and so nor would life on Earth.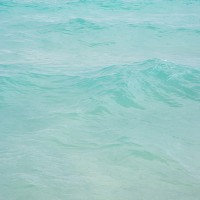 Several months ago I had a very vivid dream about water. I dreamt I was the water; I became a wave playing across the top of the ocean. I could kiss the face of all manner of beautiful animals in the sea as they rode with me, beneath me, atop me. The feeling of freedom, peace and harmony was incredible. Yet in this form I felt I held the ultimate power of life, and I awoke just as the enormity of that responsibility settled on my consciousness. I had almost forgotten about this dream until this morning.
Last night I was trying to think of words to describe this new focused feeling that had been coming over me the past few days. A good feeling, but for someone who is used to wearing many hats, serve many masters, and trying to do and be several things at once, this is an odd state. It is as if I am finally purging and gathering all aspects of myself back together. There is a momentum gathering to move forward along the one focused path I was always intended to follow. An exciting prospect, even if I am not entirely clear what that path is yet! Then some words just came to me. The words quickly filled my head up so it was impossible to think of anything else. They seemed to come flooding from within and without at the same time, and insisted on being written down.
These are the words:
Water's Kiss
Water
She goes unnoticed as she quietly recedes away
Far, far away from the shoreline
The water is forgotten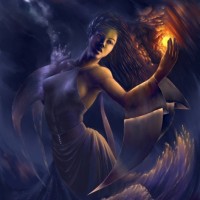 Quickly dismissed by those on shore
But the water never loses sight of her intended course
She patiently plans her return
Her rebirth
Then with all her might and the forces of currents deep
The water rises and returns home
She exalts!
They say they never saw it coming
By Andrea Sobotka